RENTAL CRI
The rental CRI is the synthesis of CORSA twenty years of experience in the world of karting, a state-of-the-art rental kart specially designed and built to meet the needs of all karting fans and rental kart circuits.
If you are looking for one of the most safe and reliable kart with the lowest operating costs in the market, you have found it!
Ergonomic seat and pedal adjustments, outstanding shock stability with high-resistant impact protectors, moving parts protected for maximum security are just some of the most popular features of our new born kart.
Get used to not simply call it rental kart ...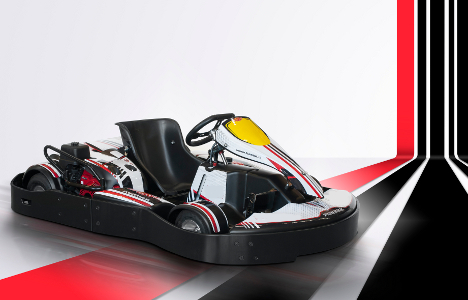 Frame tubing:
Cr-Mo steel
Homologation:
CE declaration of conformity
Rear axle:
Steel Ø40x5 mm
axle support:
Decomposable quick release in aluminium
Braking system:
Self adjusting hydraulic brake system from automotive technology
Brake lines:
Braided steel
Brake disk:
Self-ventilated thickness 18mm
Brake pump:
Hydraulic brake master cylinder from automotive technology
stub axle:
Ø20mm reinforced
Wheels:
High resistance aluminium rims reinforced 3 bearings
Seat:
Adjustable
Pedals system:
Adjustable anti gas-brake pedal system
Bumper:
High protection model
Options:

Roll-bar
Safety belt 4 points
Remote control
Belt and pulley transmission kit
Custom made stickers
Rear stop with leds
Custom made stickers